INTELLIGENT CONTENT
MANAGEMENT

TO NAVIGATE YOUR
BUSINESS GROWTH
WE BRING YOU
POWERFUL ADVANTAGES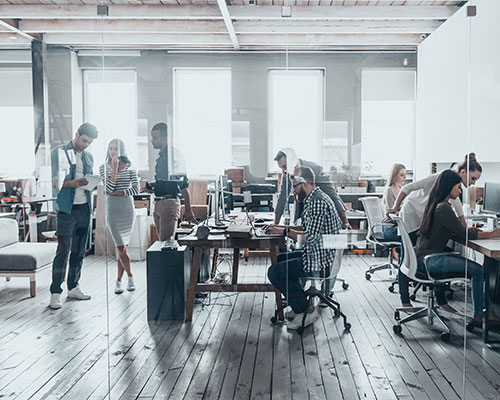 INTELLIGENT
CONTENT
MANAGEMENT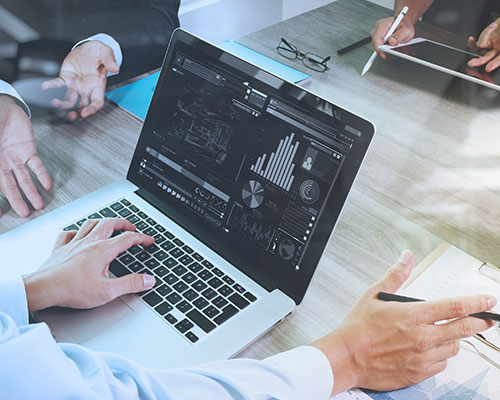 WE BRING
YOU POWERFUL
ADVANTAGES
TO NAVIGATE
YOUR BUSINESS
GROWTH
We are insanly easy to work with.
We can help you grow your business rapidly, by providing the technologies you need to win your market.
Since 2002 our company has helped over 500 businesses become technology leaders in different industries. We made them smarter and their solutions more accessible and efficient.
Each of our client gets thousand dollars in ROI in 2 years or less.
Veiters is one of the largest and fast growing printing houses in the Baltics in European Union. Implementing Dexik Workflow for CRM and order management allowed Veiters to greatly improve staff performance and document availability. We hope Veiters will grow twice of the size they are now with our help.
 Mid-Continent Casualty Insurance Group is one of the Dexik's largest installations. The solution is deployed enterprise-wide and provides integration with different 3rd party software, like Camilion and AS400. With over 500 active users and over 30 workflows MCG is a true example of tremendous advantages that DexFLOW provides.
Dexik is a development partner of Microsoft Latvia, assisting Microsoft Professional Services with various development projects, including Latvian Post.
Guilford County is using Dexik software and services to perform bulk document and information extraction from proprietary format to standard formats.
Rerum is financial company providing short-term loans in Czech. Dexik has implemented Loan Master system for Rerum which has allowed to automate loan processing, decision-making and improve customer service. Rerum also is using Dexik automated scoring system integrated with third-party services to approve loans in real time mode. This means there is less room for mistakes and allows it to run efficiently and cost-effectively.
California Insurance Guarantee Association is a large organization that serves the people of California. The main objective of this agency is to resolve insurance coverage matters for the customers of the liquidated insurance companies. CIGA is using Dexik software in integration with Guidewire Claim Center, automate workflow processes, manage documents and implement data exchange mechanisms between CIGA and other insurance liquidators.
Lateko is most trusted resources for short-term loans in Baltics, European Union. Lateko is using Dexik Loan Master system to automate loan processing and origination, improve legal services process and customer communication and utilize ability to get highly customizable reports for greatest efficiency. Implementation of automated scoring system with third-party integration allowed to provide real time processing for customer requests. With Dexik's help, Lateko was able to significantly improve business processes, make convenient online process for their customers, cut their costs and extend offered services.
Alfakredyt was established to provide high-quality fast financial services in Poland, European Union. Dexik developed an effective CRM system for Alfakredyt which has allowed the company to make nearly 80% of the business completely automated. Combined with Dexik's automated scoring system integrated with third-party services which is based on several factors - databases, in-depth automatic analysis based on historical data Alfakredyt customers can get access to funds incredibly quickly and allows Alfakredyt to make the best decision when approving a loan.
ONE OF THE MAJOR CALIFORNIA UNIVERSITIES, VARIOUS DEPARTMENTS
One of the major universities in California is utilizing Dexik Workflow Solution to automate tasks across various departments: Admissions, Financial Aid, Bursar, etc. The system is seamlessly integrated into the home-grown Student Information System, providing users with convenient and effective working environment and leading to significant savings in both materials and labor.
Need forward-thinking solution?
Phone
(+1) 310 740 3523
(+1) 800-983-3945 (800-98-DEXIK)
HQ address:
1400 Preston Rd, suite #400
Plano, TX 75093